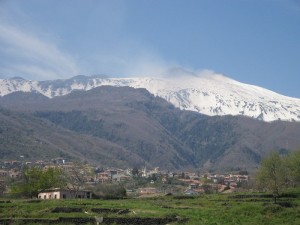 Zafferana Etnea is a charming hamlet on the slope of Mount Etna, the tallest active volcano of Europe. Starting from September the town is the focal centre of the whole area thanks to many country fests that take place here throughout Autumn.
In November the main event that will be held in Zafferana is the Beer Fest, that celebrates the most important craft beers of Sicily. This will be the first edition of the fest, where beer surely is the star of the show, accompanied by street food served with delicious craft beers produced in Sicily .
The Beer Festival will be held in the town centre (in Via Rocca d'Api) on every Saturday and Sunday of November except for November 22 and 23.
On Sundays starting from 1 PM you'll have the chance to join the lunch, with beer tasting sessions and several typical dishes; while in the evenings you'll enjoy the festive atmosphere: it will be like going to a huge pub.
The afternoons and the evenings will be livened up activities by live entertainment and music. Throughout the day you can also participate in the survey "AD HOC: How do you drink beer?" and earn a reward, a beer-related reward of course!
For more detailed information about Zafferana Etnea and its surroundings take a look at our Sicily Travel Guide.