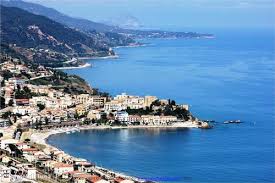 From 21 to 25 June 2017, from 15 pm to sunset: poetry, performance and music to celebrate the Summer Solstice, at  Motta d'Affermo and Castel di Tusa. They are two villages in Sicily near Messina, so you can look at our catalogue to reserve a  Villa in Capo d'Orlando.
It will be the clutching the key to celebration, a time of regeneration in which the arts release universal energy to foster a spiritual elevation: painters, poets, performers, dancers and actors will share with the public (invited to wear white dresses) a rite that emits its power from chaos, purity from a new and indispensable need for listening. The Rite of Light celebrates a state of transition, a journey towards knowledge and sharing of knowledge. A savage society  and a slave of appearance that therefore needs a new creative power. The graft is a salvific presence in a diseased body, a transplant forced to regenerate the future: the atypical reading of the migratory phenomenon towards an old and tired Europe, actually possible to encounter various cultural identities united in combating consumer misalignment and the globalization
At this time, the interconnection between different societies can also represent that passage beyond the concept of integration, the empty word in times of  social crisis, perhaps anachronistic sentiment underlying new racism. Part of this is the Rite of Light, a kaleidoscopic instrument for reaffirming the sacredness of art as an investment into a new humanity. In a world crossed by tensions and conflicts, the same location of the Pyramid, built along the famous parallel that divides the two Koreas, stands out in the imaginary: in the theme of the balancing of opposites, a symbolic division of the rebellious aspirations of a young warrior Asian dictator and the quest for the transcendent that characterizes the spiritual oasis of Motta d'Affermo. The Pyramid, therefore, as a machine of light that in every summer solstice gives to Sicily and to the world its power of knowledge.