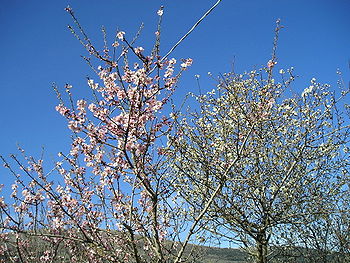 The Almond Blossom Festival is a great festival that offers performances of folk groups through the streets, the evening torchlight procession of folklore, folk music performances and many typical Sicilian tastings. The city of Agrigento and the beautiful Valley of the Temples are the backdrop to the events along with flowering almond trees.
If you want to join the Almond Blossom Festival the best pick for the accommodation could be one of our villas near the Valley of the Temples, in Agrigento area.
The most awaited events
The event begins with a ride at sunset, in the Valley of the Temples and continues with the lighting of the torch of friendship in front of the Temple of Concord. The most important event of the festival takes place during the closure, when the folk groups parade with Sicilian carts and musical bands from town to the Valley of the Temples.
The festival ends with a colorful show at the foot of the Temple of Concordia, in front of the temple of Hercules, however, you can attend the award ceremony of the Golden Temple, and coveted prize awarded by an international jury to the best folk groups.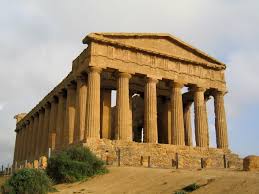 Other events
Every year there are many initiatives, such as "Miss Spring", which rewards the most beautiful girl among many groups and the most beautiful flowered balcony of Via Atenea, the main street of Agrigento.
Another trophy, the "Criscenzo", is given during the Children's Festival of the World. During the days of the festival, there are also a lot of exhibitions and tastings of almonds, with the aim of promoting this typical Sicilian product.
History
The Almond Blossom Festival was born in 1934 in Naro brainchild of Count Alfonso Gaetani, the aim was to enhance the spring of Agrigento, providing a tool to promote the commercialization of some typical Sicilian products.
Agrigento willingly adopted this festival which offered the opportunity to enhance the natural and archaeological beauties of the city. Every year the valley, covered with a beautiful flower mantle of almond trees, is the scene of this important and unique event, which brings the participation of several folk groups from various parts of the world.