The ninth edition of the Mediterranean street food and of the markets in Trapani from 26 to 30 July 2017. The event will also be held this year in the square of the ancient Fish Market, a unique place where the conviviality and taste for authentic foods relive in the typical atmosphere of the markets. So this is the best opportunity for you to live a great experience trying typical local food in an authentic Sicilian setting. So take a chance to stay more days in the surroundings in one of the amazing villas in Trapani.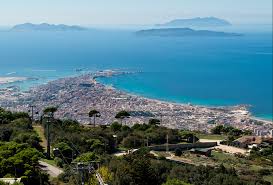 It is a must-see event that welcomes the tastes of the world of street food, with its traditions and its innovations, because street food evolves along with the customs and tastes of the people. You will be able to travel an ideal trip between regional and international flavors: from the Balkan typical products to the tasty "trapizzino" of Rome; from octopus to to parmesan cheese sauce and much more. Surely, there will be also many Sicilian excellence, including panelle, arancine, sfincione, couscous, boiled octopus, granita, nougat and lots of typical desserts.
In addition to tasting products, prepared live, there are several entertainment and educational events within the festival, such as cooking shows and cooking workshops, .because street food is a cultural heritage to be protected and enhanced.