Partanna Wine Fest is a summer festival that pursues  the promotional goals of enhancing and promoting the territory and the products of Valle del Belice. It is the valley formed by the basin of Belice river, and it includes the provinces of Palermo, Trapani and Agrigento. So you can choose a Villa in Palermo for your stay and starting a tour from there.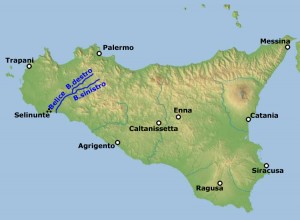 For good wine lovers, wine-making activities will propose and discover a variety of flavors, aromas and nuances that can satisfy all the most demanding palates. The event involves the wine factories of the Valle del Belice Municipalities and not only keeps its connotation of festive event but recalls the serious character of a real wine exhibition.
From 9 am to midnight, producers will  offer tasting of their productions and promote their territorial reality and their businesses. The layout of the banquet tables will be organized for homogeneous areas so that visitors can ideally travel through the various production areas. Along with the wine tastings, delicious culinary combinations will be offered thanks to the presence of "artisans of taste". Different types of products, from cheeses to cold cuts, fresh pasta, typical sweets, and much more.
Surely participants  will have fun since early in the day with a rally of vintage motorcycles and machines, then "Dancing With Wine" a strictly themed musical show, with Brazilian, African and Cuban music rhythms with an itinerant show through the streets of the old town center. Lunch with menu of first and second themed dishes, Live Music, Fire Games and Medieval Music, Fashion Defilé, Disco under the stars and … No Stop Dance with local famous Radios.