The feast of Sant'Alfio in Trecastagni, near Catania, is one of the most beautiful among the spring fests in that area, so we suggest you a tour to enjoy the days of the fest and visit the surroundings. You can find a villa near Catania to rent looking at our selection of holiday villas.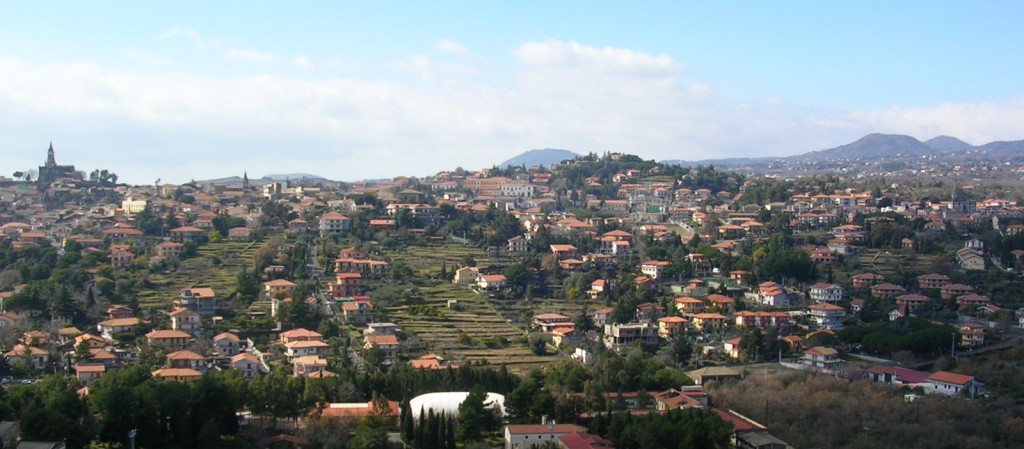 It dates back to time immemorial, if it is thought that after the martyrdom of the three brothers, in Lentini in 253 , almost immediately a votive icon was raised in the place of their passage, where the Sanctuary is today. However, it had a special impetus since, in 1516, relics of the Three Saints were found in the monastery of the Basilian Fathers of St. Philip of Fragalà (Me).
21 cannon fires, shot in the morning by Windmill, start the great event that lasts from 1 to 17 May. But before the cannon announces the start of the feast, it is possible to meet the pilgrims who make the "journey" to S. Alfio,  going to the Mass of 5.30, along the roads leading to the country from all parts of the province.
On the afternoon of 9 May, the usual pyrotechnic event takes place, a "race" of fireworks among the members of the three different "parties" of the fest:  Sant'Alfio, Tondo and Collegiata. On the eve of 9 May, from Catania and the surrounding towns, many pilgrims go up to the Shrine of Trecastagni, on the slopes of Mount Etna, bringing a heavy votive candle on the shoulders, to be offered to the saints.  They are called "the naked" because they are often barefoot. The various votive aedicules along the streets, can be read as "stations" of rest, but perhaps also as stops for meditation and prayer, along the path of pilgrims to the various sanctuaries.
During the feast, there is the parade of the typical Sicilian Carts, showing the different cart model, built and adorned by ancestors. The day of  May 17, "closes" the celebrations, but the Saints will remain unveiled until the first Sunday of June.