The Feast of St. Joseph is one of the most heartfelt celebrations in the village of Marettimo (TP). Celebrations in honor of the patron saint begin with a novena and the image of the saint is framed at the "Altars" set up by the families in their own homes. In addition to the image of the saint and the Holy Family are exposed symbolic objects like three oranges, "cucciddrati" (breads) and lit candles.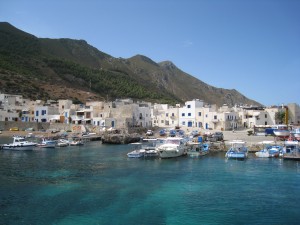 On March 19, the feast begins with the sound of the band. In the main village square is there is a stage, decorated with myrtle twigs collected the day before. After the religious ceremony, usually celebrated by the bishop of Trapani, on a table spread will take place the traditional lunch, that is a theatrical representation: Saints are three people in the country who will be Mary, Jesus and Joseph, once selected from the most needy of the island or between those who had made a vow to St. Joseph. Even in some families there is the custom of inviting the saints organizing a lavish banquet in his homes, even in periods away by the recurrence of 19 March.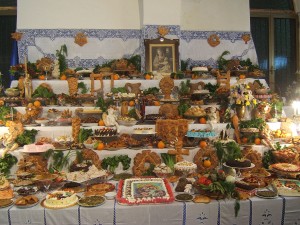 The band music then accompany the sacred rite lunch, plenty of food and desserts offered by the devoted families.  In the afternoon, the statue of the saint is carried in procession from house to house.
The isle of Marettimo can be easily reached with a ferry from Trapani's port. If you are spending a few days in the area you can find the right accommodation on our San Vito Lo Capo Villas catalogue.