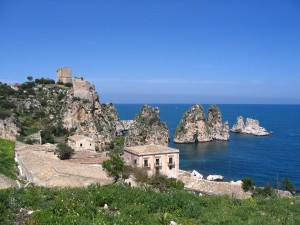 A holiday in Sicily can be pretty expensive, especially if you have to travel oversea, so we want to give you a few tips on how to stay on budget.
Accommodation
The first and most expensive thing you have to book, apart from the flight, is the accommodation. If you are planning a full relax vacation we are sure you dream of a beautiful villa in the country, with your own private pool to spend the days soaking up the sun, swimming, and hanging out by the pool with a cocktail in your hand. Or maybe a nice beach house, on an infinite and almost deserted beach, maybe on the Southern coast. Surely these can be expensive dreams, nonetheless you can probably find what you are looking for on Scent of Sicily Villas' budget selection.
Food
There are a few Michelin-star restaurants in Sicily, sure, but the small trattorias are the places where you will find the most authentic taste of one of the oldest and most famous culinary cultures in the world. For lunch you can try some of the best street foods of the world or if you'd like a sweet snack get an ice-cream filled brioché.
Transport
Trains in Sicily are awfully slow, and big cities such as Palermo and Catania can be jammed with traffic, but if you are staying in the country renting a car can be a good choice.
Grocery shopping
Grocery stores and supermarkets are everywhere of course, but try at least once one of the morning markets: they are quite folkloristic and really cheap!