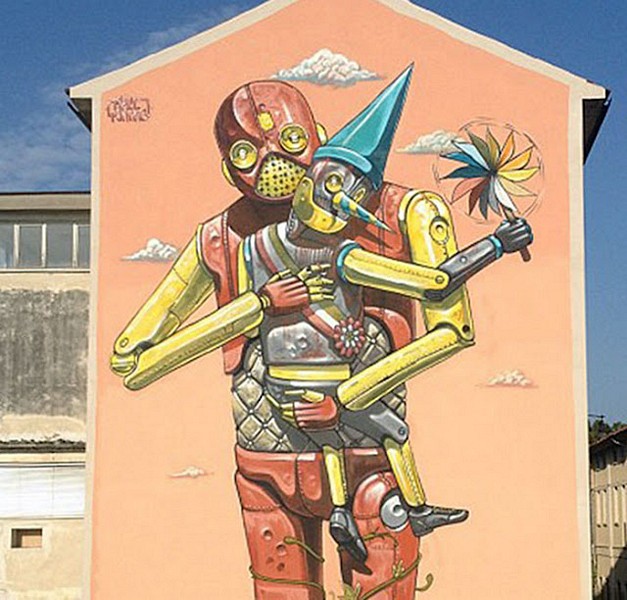 Some of the greatest street artists in the world will gather in Ragusa in September, from Monday 21 to Sunday 27: the town will host the first edition of Festiwall, a huge street art festival created from the local culture office thanks to the collaboration with the S/Oggeti Negativi group and the Extempora production company.
Lately Sicily has become one of the most interesting destinations in Europe for street artists and street art enthusiasts: the old town of Palermo, the capital, has been recently redesigned by artists from all over Italy; in Favara, a small town near Agrigento, has been created a space exclusively dedicated to art, Farm cultural park; and now Ragusa gets in the spotlight.
The city will "donate" five huge walls, each to an international artist that will transform it in an urban avant-garde work. Festiwall will involve also vernissages, exhibitions and art collective, a skate park in the Piazza San Giovanni and an invitation to professional and amateur photographers to attend.
It is currently known only the name of one of the five artists involved: it is Pixel Pancho, from Turin, more will come up in the following weeks. You can get updates checking the official Facebook page.
If you are looking for an accommodation in the area for September try and check out some of our villas in the area choosing from our villas in Sicily by destination catalogue.