A mix of entertainment, culture, traditions and local production, with the goal of becoming a cultural and food and wine exhibition to enhance Val di Noto area. The Inverdurata is a contest of plant mosaics promoted by APAC, Pachinese AntiCrime Association, adhering to the FAI National Federation.  Pachino will be the scene of a review where art and agro-food production merge to create a blend of bliss. You will be able to admire mosaics of artistic value, refined tastings of authentic products of the territory.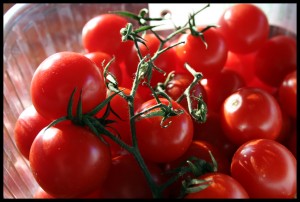 The event, that  links art and agriculture takes place in a three days of great beauty. Tomatoes, zucchini, celery, onions,  will be a rich and colorful basket that will form the basis for the work of those who will embark on one of the most beautiful manifestations of Sicily, the only one in this field. Furthermore this area is one of the most beautiful in Sicily, and you can enjoy it for some days in every period of the year renting a holiday home in Val di Noto.
Pachino is 65 meters above sea level, in the south-east of the Syracuse Province, on the Mediterranean Sea and the Ionian Sea,  it has a very sweet climate from the Autumn to the Spring and an ever-winding sky throughout the year . The fabulous beaches of its territory are Morghella, Concerie, Granelli, Ciappa, Scarpitta, Punto Rio. A very clear and peachy sea  make Pachino a popular tourist center with a flow of tourists. Nearby you can visit medieval towers, ancient tuna and old farmhouses and many archaeological remains.