Ottobrando in Floresta  is a show dedicated to typical products and folklore in this little village of Messina district, immersed in the Nebrodi Mountains. Every Sunday in October, a different  festival dedicated to typical products, art, culture, shows and gourmet stands. This is a chance for you to visit Messina area, choosing one of the best villas for rent in the surroundings.
The traditional festivals:
"Vasola a Crucchittu" Festival (local "hook beans")
Nebrodi Black Pork Festival
Mushroom Festival
Chestnuts and Apples Festival
Provola Festival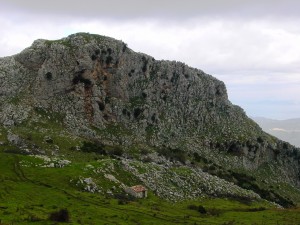 Floresta, in the Nebrodi Park in the province of Messina, is the highest town in Sicily (1275 meters above sea level),bordering on the province of Catania, it rises between the high valleys of Alcantara River and Naso Creek. Among the enthusiasts, Floresta is renowned especially for one of its top products, one of Sicily's most popular cheeses: provola.
Floresta's provola
Queen of local products, Floresta's provola still represents the value of traditional craftsmanship brought to a level of excellence over a hundred years of  experience. Its unmistakable appearance, with its thin straw, hiding a soft and compact texture, with sweet and delicate flavor at the beginning, which is pronounced when it is more aged.
The ancient techniques of making provola, originating in Floresta, spread later in almost all the villages of Nebrodi, so it took  the exact denomination of "Nebrodi's provola", a historical Sicilian product recognized since 1998 by the Department to the Agriculture of the Region of Sicily.