It's the Arab word for "slightly frozen beverage": sherbeth was brought to Sicily by the Arabs during their domination of the island back in the 9th Century, and was then modified and improved to reach the deliciousness and the worldwide fame it has nowadays. Sicilian gelato is a must, a treat that satisfies children and adults, a delicacy that nobody is able to refuse. And from September 4th to September 8th, if you are staying in one of our Western Sicily villas, you'll have the chance to join the international festival of handmade ice cream in Cefalù, the beautiful Medieval hamlet just an hour from Palermo.
See also: What to see in Cefalù: beaches, monuments, nature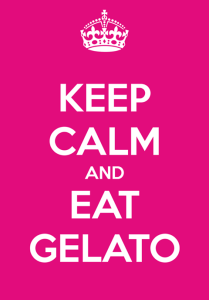 As you walk through the crowded and lively main street of the historic centre of this wonderful town, you'll find yourself wondering which of the countless flavors of homemade gelato you should taste first. Great ice cream masters from 11 countries will be offering you their delicious creations, with thousands of flavors but always made with natural and genuine products.
Together with being the second touristic pole of Sicily, Cefalù was once the place where ice for gelato was stocked and stored, and then distributed throughout the whole Sicily: and here, during the Sherbeth festival, there will be meetings, conferences, shows, concerts, laboratories and cultural tours. The "Ice cream village" will be celebrating true handmade gelato, that will be produced daily with top-quality raw materials coming from the countryside just outside the town: for four days, Cefalù will house one of the most waited-for international fairs, where tourists, citizens and enthusiasts will have the chance to choose among 52 different flavors.
Be prepared to flavorsome delicacies within a beautiful setting – Cefalù, with its enchanting Medieval centre: tasting delicious gelato while discovering hidden corners within the narrow little streets of the town is just going to be an experience involving all five senses!