Christmas in Cefalu, a month of traditions, exhibitions, events and concerts. The Immaculate, Saint of the City since 1954, is celebrated on December 8. People bring Her on a cart in a great procession through the streets of Cefalù.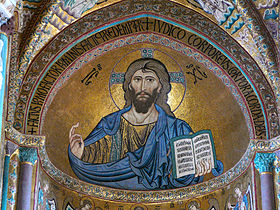 As we said, several times, Cefalù is a real jewel in Sicily. Not only its geographic position  makes this town unique and special, also its typical streets and above all the extraordinary Cathedral. Once more you have the opportunity to spend your holiday here, you may rent a villa in Cefalù and enjoy Christmas time: you can find then inside our Sicily villas with pool catalogue.
Christmas in Cefalù is celebrated with joy, happiness and great devotion, presenting some unique peculiarities. The most important is 'a Ninnariedda, a Christmas lullaby that is performed in the streets of Cefalù on the night of Christmas Eve. All the town is decorated with lots of lights, decorations and Nativity scenes. Traditional sweets of this festival are the typical catuobisi: shortbread biscuits filled with dried fruit, and obviously cannoli and cassata. During these days, the city offers as well a great hospitality and full entertainment program of events.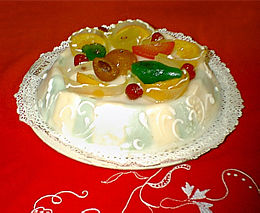 Since many years, on the night of 31 December, people wait  for the arrival of "la Vecchia Strina"  an old lady, wrinkled and toothless, descending from the fortress, where she lives. A large crowd parades, with torch-lights, through the streets of the city, while the old lady gives sweets and candies. The New Year's Eve in Cefalù, is the night of children because "la Vecchia  Strina", according to an ancient tradition, goes  around the town delivering gifts to children.