The Southwestern coast of Sicily sure is a wonder, its charme will bewitch you at first sight. If you've already been there once, you know well you'll come again to enjoy its beautiful beaches, to discover once again the fascination of its ancient Greek ruins, and to taste the flavours of this land. Especially the unforgettable taste of the wine.
The vineyards of this area spread along a wine route named Strada del Vino Terre Sicane: here you can taste some of the most famous Sicilian wines, coming from four different DOC areas: Santa Margherita di Belice, Sambuca di Sicilia, Menfi and Contessa Entellina. In June you'll also have the chance to attend one of the most important wine festival of Sicily: Menfi's Inycon.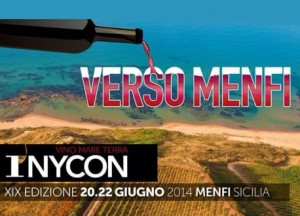 The event will open on June 20 in the beautiful town of Menfi, just a few miles away from Selinunte and from Sciacca. The schedule includes wine tastings, tasting workshops, visits to the most important wineries of the area, and trips through the vineyards whether on horseback or by bike. Inycon will go on until Sunday and will give you the chance to taste the most famous Sicilian wines, produced by the most important brands of the island, such as Planeta, Settesoli and Donnafugata.
One of our villas in Sciacca or in Selinunte that you can find in our villas in Sicily by the sea selection will surely be the perfect choice if you're planning a stay in Southwestern Sicily and you want to attend Inycon. You may also choose one of our estates in Marsala. This way you'll have yet another chance to take advantage of. Let along visiting one of the most beautiful and historic cities on the island, here you can taste another typical Sicilian wine, probably the most famous of all: the Marsala DOC.
Whether area you choose for your stay, we recommend to take a look at our Sicily Guide to better plan your vacation!