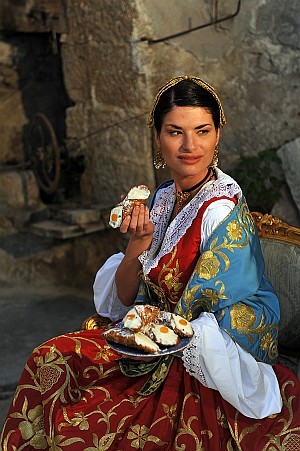 Piana degli Albanesi (also known as the Plain of the Greeks) is a small hamlet on a mountain plateau in the province of Palermo, that will surprise you by its beauty and tradition. This can be a perfect time to visit it if you are in Sicily, especially if you're staying in one of our villas in Palermo. Easter is something special for the citizens of Piana: it is a solemn moment, but also a joyful and exciting event for tourists. Most of the people here are part of the Arbëreshe community, that tries to preserve traditions, culture, language and religion; especially the religion, based on the old Greek-Byzantine christian rites. This is why the only language spoken during the Easter rites is the ancient Greek. The religious celebrations reach their clue between Thursday and Sunday of the Holy Week, even if they begin on the Friday before Palm Sunday, with the celebration of Lazarus' resurrection.
On March 26 a procession led by young priests named Papas will cross the town singing a choir: according to tradition the procession should go on until the evening; along will come the women offering to passers sweets, drinks and eggs.
On Palm Sunday (March 29) the celebrations of the entry of Jesus into Jerusalem begin in the churches of St. Nicolas of Mira with the blessing of the palms, followed by a procession led by the Eparch (the chief of the church of Piana) holding a crucifix and a palm tree, riding a donkey wrapped in a blanket. The Eparch leads the faithful to the Cathedral of St. Demetrius and then celebrates the Mass.
On Holy Thursday (April 2) the celebrations start with the washing of the feet: a priest playing the role of St. Peter agrees to be washed by the Eparch. The next day, on Holy Friday the celebrations continue with typical sacred songs to mourn Christ.
Holy Saturday (April 4) is the time to celebrate the triumph of Christ, a time of hope and prayer that Christ will rise again. One of the most beautiful and significant events is the choir of "the Song of the three children". Then during the night comes the announcement of the resurrection and all the believers leave the cathedral with a majestic procession lighting the streets of the town with torchs and candles.
On Easter Sunday (April 5) during a last procession women dressed with the beautiful and quaint customs of the Albëreshe tradition parade around the town and the Papas give their blessing to the citizens.