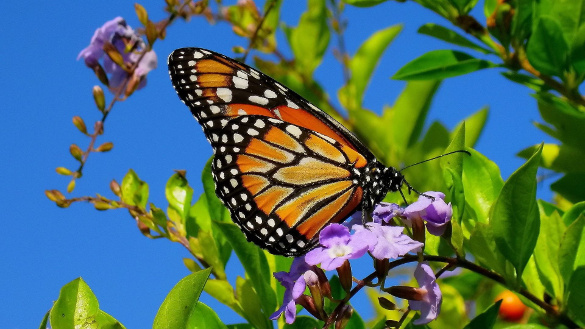 The most incredible stories usually start with "once upon a time" but this time we want to show you a really beautiful idea that will come true on February 2016 in Modica (in the eastern part of Sicily): The Butterflies House. Don't miss the chance to visit this unique place: look for an accommodation in the Southeastern region of Sicily among our villas in Sicily with pool.
The Butterflies House is a magical place where people will be able to walk and see up close some of the most eye-catching butterflies in the world, focusing on their cycle of life.
Biologists and entomologists will guide people in the fascinatig world of butterflies: the luckiest ones will touch the caterpillars and pupae of butterflies as well as other insects known because of their amazing features – such as the Madagascar hissing cockroaches (living fossils of the Paleozolic Era).
If you are planning your holiday in Sicily, don't forget the incredible opportunity to discover the exciting moment when the butterfly emerges from its chrysalis and begins to spread its wings and then, slowly released in flight. We suggest having a look at our catalogue choosing one of the villas of Scent of Sicily  to find the perfect accomodation for your stay in Modica or near the Baroque island.
In fact, the Butterflies House will be set in the city center of Modica, in one of the most beautiful and elegant places in Sicily.
It will open from the 21st of February 2016 and will remain open every day until the 21st of June 2016.
The new opening of The Butterflies House will be the perfect opportunity to live a deep experience in Sicily, living the nature and tasting the typical and famous chocolate of Modica.