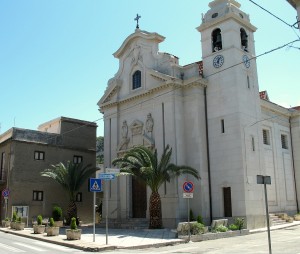 On July 1, at 5pm, the curtain rises on the first edition of the "Porchetta Festival" where you will find also streams of beer on tap. The event is very tasty with the gastronomic taste in which porchetta, (spit-roasted pork), typical dish of central-southern Italy, will be the queen.
Before we tell you more about the event, we recommend you to take a Villa in Capo d'Orlando, near Rometta, to spend more time in Sicily and enjoy the event and the surroundings.
The event will take place in the wonderful and peculiar historic village of Rometta, rich in archeological monumental heritage. In the center of the party will be in any case the porchetta, that in  Rometta is prepared by the master  butcher Nicola, following a very special recipe: the heat of the oven is distributed uniformly and great attention is given to balance the flavours of ground pepper, garlic, rosemary and salt. A specialty of the local gastronomic tradition that has become more and more popular over the years and has nothing to envy the typical of the places of Central Italy where it is more renowned. So much beer will be supplied and distributed by the experienced Giovanni, will accompany the Queen Porchetta. For this occasion, there will be gastronomic stands where it will possible to taste homemade confectionery products. Exhibition stands for handicrafts will also be held at the event. During the evening you will be able to attend the musical performance of Mister Max.
Those who want to devote a few more hours to the discovery of the country and its territory will have to visit the Byzantine Church, the Jewish area, the Monastery where the Fraternity of Friends of Jesus Good Shepherd and the Saracen Caves resides.