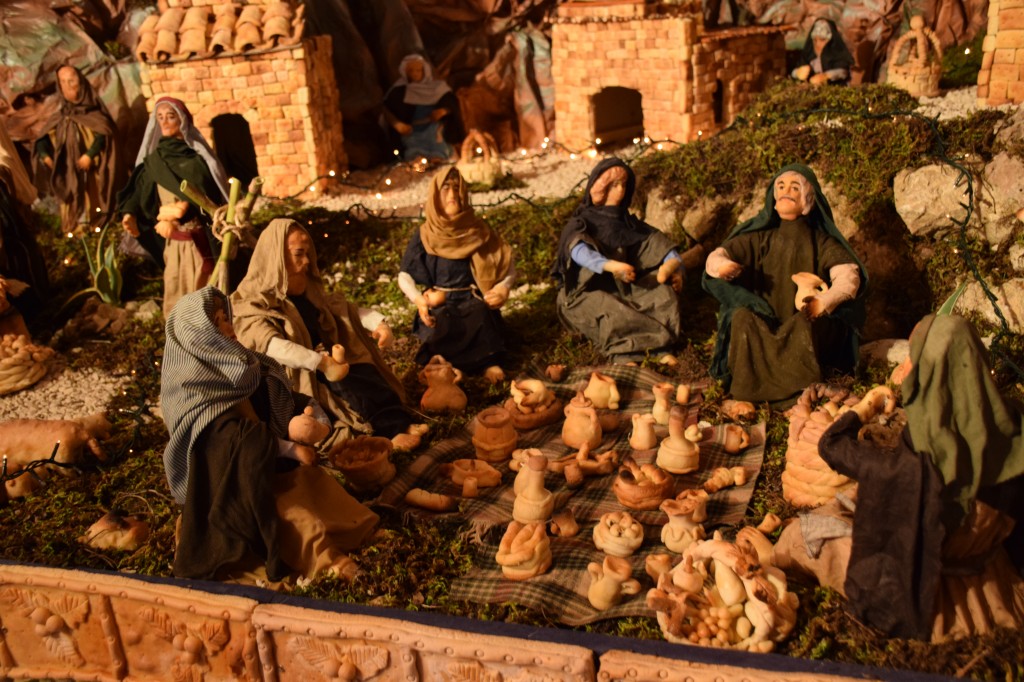 San Biagio Platani is a delicious hamlet in the province of Agrigento in Sicily, which owes its fame to the art of bread handling to create artistic represantations of sacred scenes on Easter and Christmas.
When the "bread crib" was exhibited for the first time, people thought it would be only a singular and extraordinary event considering both the fragile material and the long work it involved.
But after last year's success "The bread crib of San Biagio Platani" has already become a tradition around here. This year the crib will be on show from 26th of December 2015 to 6th of January 2016.
If you want to visit the island during your Christmas holidays, find the perfect accomodation among our best Sicily villas and do not miss this event which celebrates the deep sense of Christmas in a unique way.
Several centuries of experience in baking of bread have made the small town of San Biagio Platani the casket of a traditional practice that is today a treasure to value and share. Its bread crib is an unusual example of a Nativity scene, where all the details are made of baked dough.
The exhibition of the bread crib that takes place in San Biagio Platani is a clear expression of love for traditions which characterize Sicilian culture.
Have a look at our photogallery: