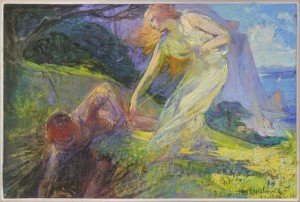 The Gallery of Modern Art of Palermo – GAM – is really pleased to host from the 30th October 2015 "Van Biesbroeck a Flemish in Palermo in the early twentieth century", the exhibition of paintings, drawings and sculptures by Jules Van Biesbroeck Jr.
The exhibition has been planned by Gioacchino Barbera – the Director of the Regional Gallery of Palazzo Abatellis – and it will run until the 10th January 2016.
Van Biesbroeck was born in Belgium but he was very close to Italy and particularly to Palermo, where he lived between 1908 and 1910 and again in 1918. He was really appreciated and hosted by the illustrious Edoardo Alfano, the municipal official, journalist, writer, art collector and photographer of the time. Lots of pieces shown in the Gallery come from his personal collection.
The exhibition could be a nice opportunity to stay in Palermo. Find out your perfect accomodation checking in our catalogue and choosing your estate by destination.
The artist is considered to be the father of a refined style that was used to mix typical late-romantic aspects and a sort of symbolism which still strongly affects the art critics. Van Biesbroeck Jr's artistic language is incisive and charming: it is always able to catch the attention of the public.
Among the exhibitst there is a very interesting series of nine blood on paper: Delenda Messana with the verses of Achille Leto in memory of the Messina earthquake of 1908; the marble "Portrait of Ennio Alfano" and the big chalk "Mother Earth", modeled by Van Biesbroeck Jr. thanks to the kind cooperation of his father, as a sign of gratitude for his guest.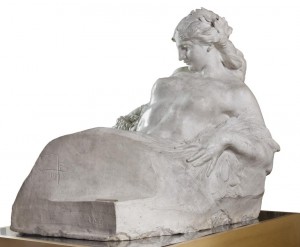 The director of the Gallery of Modern Art, Antonella Purpura, has explained that one of the most important aims is to emphasize those art works that are not contemplate in the museum's permanent collection.
For more information you can visit the official website of GAM.