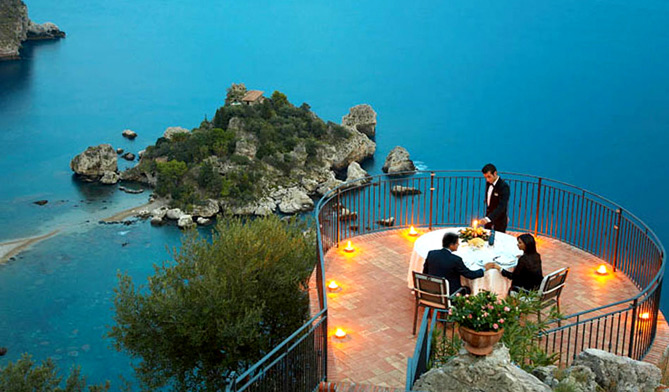 It is true, times change but some people keep dreaming the old fashioned things. If you are planning your wedding day and your dream is spending your magical honeymoon in a special and romantic place, Sicily can provide you a unique atmosphere to enjoy your first holiday as man and wife.
Honeymoon in Sicily: what to do?
Sicily offers lots of breathtaking sceneries where young couples can experience a lovely holiday surrounded by the characteristic colours and flavours of the island. For your stay you can check our Sicily Holiday Homes for Couples catalogue to find the perfect and most romantic accommodation.
One of the biggest pros of choosing Sicily is the weather, mild and sunny all year long. Staying in Sicily you will find out the natural and historical beauties of unspoiled countrysides and cities such as Palermo, Taormina, Agrigento and Siracusa.
But now we want to suggest you some unusual and romantic ideas to plan your perfect honeymoon in Sicily!
1. Witness a volcanic sunrise: Share with your partner the special sunrise from Mount Etna; it will be un unforgettable moment to seal your love.
2. Enjoy a sunset cruise: Booking a private sunset cruise along Sicily's coastline, or around the Aeolina Island or the Egadi. Enjoy a glass of champagne – or the typical Passito di Pantelleria – on your own private boat into the Mediterranean Sea.
3. Explore the heavens of Aeolian Island: Imagine seven beautiful islands in the Tyrrhenian Sea and book your private boat excursion to discover Alicudi, Filicudi, Panarea, Stromboli, Salina, Lipari and Volcano, Relaxing and enjoying the sun you will experience the unspoiled treasures of Sicily. Stop for swimming, have lunch and buy your sweet souvenirs on the Aeolian Islands: you will love them!
Do you know a better way to start your married life together? Sicily is waiting for you: come and build your lifelong memories here.