Summer is approaching and many of you have already booked one of our villas in Sicily, while some are still planning their holidays. For everyone of you who still have to make the final decision, we want to provide all the detailed informations on how to get to Sicily.
Getting to Sicily by plane
Sicily is served by four airports. Two of them are in the Northwestern area: Palermo Falcone-Borsellino Airport (www.gesap.it) at Punta Raisi 31km (19 miles) west of the city, and Trapani Vincenzo Florio Airport (www.airgest.it) at Birgi, 15kms (9 miles) from Trapani. The East coast of the island is served by Catania Vincenzo Bellini Airport (www.aeroporto.catania.it), at Fontanarossa 7km (4 1/2 miles) from the city center. Since May 2013 the Southeastern region of the island is also served by Iblei Airport (http://www.aeroportodicomiso.eu) at Comiso 26 kms away from Ragusa (16 miles).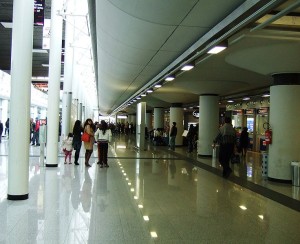 Direct flights to Sicily are available most of the Italian airports and from a few European airports during Summer. Here's the complete list of the airlines that serve the island:
Airlines that operate direct flights from Italy
Alitalia
Air One
Blu-express
Meridiana
easyJet
Darwin Airline
Ryanair
Volotea
Transavia
Vueling Airlines
Alitalia CityLiner
JetairFly
Others airlines that serve Sicily
Lufthansa
Swiss
Norwegian
KLM
Air Malta
Czech Airlines
British Airways
Austrian Airlines
Smart Wings
Brussels Airlines
Germanwings
Aegean Airlines
Air Berlin
Turkish Airlines
Air Dolomiti
Blue Air
Getting to Sicily by car or boat/ferry
As an island, Sicily is well linked via sea to mainland Italy. Whether you have a car or not you can get there from Villa San Giovanni in Calabria, the major connection with the island, where ferries depart frequently making the trip across the Strait to Messina in about 20 minutes. On the other hand if you're in Northern Italy you can pick up a ferry from Genoa (Grandi Navi Veloci; www.gnv.it) and get to Palermo in 20 hours. The ferry service from Genoa is available for the whole year, while a seasonal service is operated by the same company from Livorno, Tuscany.
You can reach Palermo also from Naples and Civitavecchia (Rome), in this case the company that operates the ferry services is SNAV (www.snav.it). TTT lines (www.tttlines.it) runs a service from Naples to Catania, while Grimaldi Lines (www.grimaldi-lines.com) handles a second service from Civitavecchia.
Getting to Sicily by train or bus
Train and bus tickets can be cheap, but mind: you really get what you pay for! If you decide to take the bus you'll have to check Segesta's schedules: the company operates the service from Rome, with departures from Piazza Tiburtina bus station to Palermo and to Syracuse (www.interbus.it). The trip takes 11 hours to Syracuse and 12 hours to Palermo.
If you decide to get there by train, depending on when you depart from you could need to change two or three trains. If Sicily is just one of the stops of your trip you could use one of the available rail passes: for North American and Australian travellers the Eurailpass is available on www.raileurope.com: the ticket which permits unlimited first- and second-class rail passage in most countries in Western Europe. European passengers can purchase an InterRail Pass on www.interrail.net (the cost varies according to the pass purchased).
If you want to get more detailed informations on destinations, touristic spots and beaches in Sicily take a look at our Sicily Travel Guide!