On November 11 St. Martin is celebrated and, as a tradition, you taste the new wine! In Sicily, people spend these days tasting wine, food and sweets.
This  day is the celebration of  the bishop of Tours, known as St. Martin. Known for his humility and his charity that gave birth to some legends, one of which is linked to the so-called Indian summer, which is manifested in the meteorological sense, in early November, and results in some traditional folk festivals.
The Indian summer
Legend tells that Martin, son of a Roman army officer, due to an order of that time also became a Roman soldier and being in a grey autumn day, when he was in Amiens with his soldiers, he met a half-naked beggar. On impulse he cut his military cloak in two and shared it with the beggar. Miraculously the cold faded and the sun appeared: that was the first Indian summer.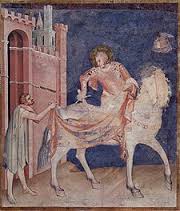 Festivals and gastronomy in Sicily
This date, symbolically associated with the maturation of the new wine, it is therefore an opportunity to meet and celebrations in which people toast uncorking new wine and  also many wineries open their doors for tasting days.
Some proverbs remind us that on this occasion many Sicilian families butchered the pig to make ham, salami and sausages. This tradition is still alive in some agricultural centres.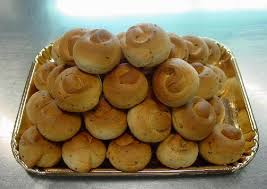 These days in Sicily are the perfect opportunity to enjoy the classic roast chestnuts and fine local wines, but also homemade bread and desserts typical of this feast, like cookies of St. Martin. In Palermo people use to eat a special sweet called  biscotto di San Martino (cookies of St. Martin ), round cookies flavored with anise seeds, which are wet enjoyed in the muscat wine. But the sweets of San Martino are many and widespread throughout Sicily: the tricotto (crisp and crumbly perfect for the soak), the rasco (soft cheese, soaked in liqueur, filled with cream cheese) and the version of the cookie decorated (soft cheeses, dug and filled with preserves, frosted and laced with sugar and decorated with a chocolate and silver fringes).
This is another perfect opportunity for you to visit Sicily spending some days in one of the fantastic Villas in Palermo.