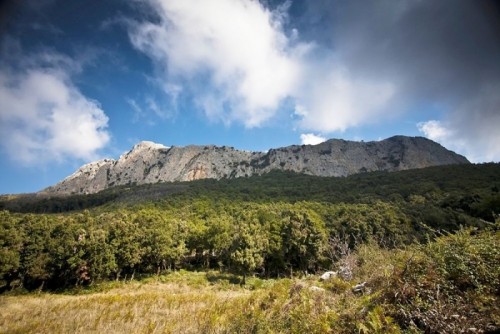 A new reason to be proud of Sicily: the Madonie Regional Park wins a place of honour in the circuit Unesco because of its geological and geormophological heritage.
During the General Assembly on 17th November in Paris, one hundred ninety-five members of Unesco has recognized the international network of geoparks in the world, opening the new category of "UNESCO Global Geoparks" to attest the dep effects of the climate change and of the geological events.
The Madonie Regional Park is located on the North Coast of Sicily, between Palermo and other fourteen countries – Caltavuturo, Castelbuono, Castellana Sicula, Cefalù, Collesano, Geraci Siculo, Gratteri, Isnello, Petralia Soprana, Petralia Sottana, Polizzi Generosa, Pollina, San Mauro Castelverde, Scillato e Sclafani Bagni.
It includes the Madonie mountain range and some of the highest Sicilian mountains and it is characterised by peculiar plants species as the dyong out Abies nebrodensis.
Don't miss the opportunità to discover this special place. If you are planning your next holiday check our villas to rent near Cefalu  and visit the Madonie Regional Park, really near.
Thanks to its peculiarities, the Sicilian geopark promotes environmental education and it is able to catch the interest of people from all over the world to launch new challanges and protect the earth from adverse phenomena such as the earthquakes, volcanic eruptions and tsunamis.