The Feast of the Immaculate Conception inaugurates the Christmas holiday period, and in Palermo devotion and tradition blend making this event one of the most loved by the inhabitants of Palermo. People in fact have a great devotion to the Mother of God, and  celebrate Her with processions and rituals, but they love also celebrating this holiday at the table.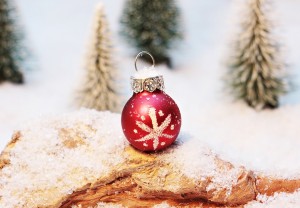 The preparations begin a few days before, the houses five off an irresistible aroma of pastries. In these days, everyone prepares the tree decorations, the nativity scene  and  dresses up his home with sparkles of multicolored lights. The Immaculate Conception's Eve is the day when the festivities in Palermo officially start. In Palermo, according to tradition, this night is the occasion for families to be reunited, and they use to be many people around the table.
Sit at the table in these festivals, it means always getting up with some extra kilos, because it's hard to resist to the abundance and deliciousnes of food. One of the main courses is the sfincione, a very simple dish of our cuisine, born from the desire to replace, for the holidays, the usual bread with something different, then enriched with other ingredients. The vegetables in batter are another typical delicacy of this Eve party, so the table is full of fried vegetables, crispy and golden cardoons, artichokes and cauliflower. Last but not least, the inevitable salted codfish, made in many different ways: every family has its own recipe.
Finally, you should know that in Siicly you are not allowed to end your meal without a dessert, so let's start with sfince, mustazzoli and buccellati. The night goes on playing cards and bingo and eating scaccio, another delicacy made of mixed dried fruit. We are aware that on this day we don't stop eating! So we wait for you in Palermo to try this fantastic and unforgettable experience. Take a look at our catalogue of holiday rentals in Sicily, where to spend some days.